Suzanne Farkas & Associates
Business Brokers
905-842-7000
Are you looking for a specific business to buy?
Check out  the Listings below!
Custom Window & Door Fabricator & Retailer – Mississauga
♦ Well established, Custom Window & Door Fabricator & Retailer specializing in importing European tilt & turn windows & doors.
♦  Great reputation for providing window & door solutions to builders and homeowners with an ability to source both locally and from European suppliers.
♦  20-30% repeat business from builders, also servicing homeowners directly.
♦  Business operates with 3 employees, plus contractors with absentee owner.
♦  Lots of potential to grow the business by soliciting more builders and marketing a fully built website offering windows, doors plus a dedicated patio door website.
♦  Reason for sale: owner is looking to retire and very willing to offer transition consulting
♦  Sales: approximately $1.6 Mil with estimated earnings of approximately $180,000
To receive more information on this business please email  Andrew
RESTAURANT – NIAGARA AREA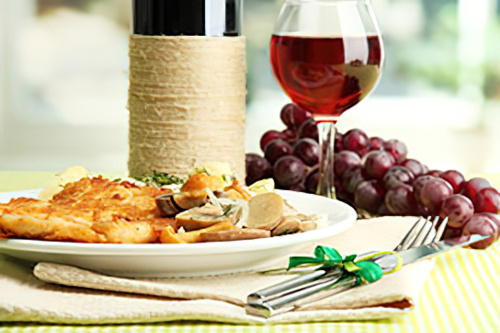 ♦ Fully licensed Mediterranean style Restaurant in Niagara area, with Patio and separate, recently set  up lower area for: parties, banquets, weddings,  convention room, etc.
♦ Established for 15 years
♦ Over 10,000 sf space. 400+ seats plus 140 patio
♦ Lease until: Dec. 2026 with 5 year option to renew
♦ Short Operating Hours: Monday Closed, Tue – Fri, dinners only, Sat & Sun, lunch and dinner
♦ Private parking with plenty spaces and great signage
♦ Employees: 23-32
♦ Substantial Income potential for new owner by operating the recently set up  Banquet floor or adding wine tasting place or  leasing out the Banquet floor for additional revenues,  and MUCH MORE!
♦ Suitable for couple owner, family, partnership or group ownership
♦ Revenues (prior to Covid)  for numerous years, were between  $2,000,000 – $ 2,200,000 with  net to owners between $240-$280,000
To receive more information on this business please Email Suzanne
FOOD DISTRIBUTION BUSINESS – MISSISSAUGA

Price: $2,800,000  + inv.
♦ Well established Canadian Company specializes in the distribution of healthy food to schools.
♦ Offering: Breakfast –Snack- Lunch-After school & Milk programs
♦ Full compliance with the Ministry of Education policy
♦ Distributing to 800-1000 schools in the GTA, Durham, Peel York and the Halton area.
♦ This is a 5-day operation and only for 10 months per year.
♦ Business is constantly growing and very profitable
♦ Price including 8 delivery trucks, coolers, freezers, etc.
♦ Inventory approx. $40,000
♦ Sales $ 6.3 Mil with over $ 1 Mil. net to owner manager
To receive more information on this business please Email Suzanne
PLASTIC MANUFACTURING & FABRICATION BUSINESS- Toronto 
Price: $650,000 + inv.
$595,000 + inv. 
♦ Business:  Custom Plastic Fabrication – Vacuum and Thermoforming, Bending, Oven forming, Edge finishing, CNC machines with vacuum etc. (Market value of equipment approx $400,000)
♦ Established:  for 35 successful years
♦ Offer Services such as:  Fabrication, Vacuum forming, CNC machining, Bending, Oven forming, Edge finishing, etc.
♦ Products:  Furniture, Industrial products, Graphic displays, 3D outdoor/indoor signs, Store fixtures, Display racks, acrylic furniture, Plexiglas cabinets, counter tops, etc.
♦ Suitable: for someone experienced in fabrications (kitchen cabinets, plastic, wood or metal fabrications, sign making, marketing etc.)
♦ Located: in a 6,000 sf., industrial unit in Toronto. The business could be moved, if needed, to be added another existing compatible business.
♦ Sales : over $800,000 with $230,000 net to owner manager. (2021)
  To receive more information on this business please Email Suzanne
 SMALL ENGINES SERVICE & SALES- GTA  (Business & Property)
 Price:
Business: $80,000 + Inv.
Property:  $ 1,850,000
♦ Business: established over 40 years. Small Engines sales and service, lawn and garden equipment company located in Halton.
♦ 5-day operation with 3 employees
♦ Servicing: ride on lawnmowers, leaf blowers, snow removal equipment, chainsaws, hedge trimers & cutters, professional law equipment and more.
♦ Great potentials to grow this business by adding equipment rental, ATV repair and sales.
♦ The business is suitable to anyone with experience or passion for lawn care equipment and other small engine repairs and servicing.
♦ Inventory (equipment & parts) approximately valued at $175K
♦ Training provided
♦ Sales: $1 Mil. (2021) with over $140K net to owners
♦ Property: main floor: business – service centre, 2nd. floor 2 bedroom apartment. Land: 1.3 acres. Property can be vacant on closing and be sold without the business. Business can not be sold without the property, unless the property is sold first, without the business.
To receive more information on this business please Email Suzanne
WELLNESS & REHAB CLINIC – MILTON
♦  Business:  offers a wide range of services, such as: Physiotherapy, Massage therapy, Osteopath, Acupuncture, Homeopath and much more.
STUCCO MANUFACTURING -GTA
♦ Established Stucco Manufacturing company, located in the GTA.
HOME CARE AGENCY  – TORONTO 
♦  An established Home Care Agency provides in-home personal support and nursing services, primarily to the elderly, such as: nursing, companionship, light housekeeping, etc.
Disclaimer: The information on the businesses above  were provided by the Sellers. Remax Aboutowne Realty Corp. or its representatives  have not sought to verify the information in any way. No warranties or representation is made as to the accuracy thereof by  Remax Aboutowne Realty Corp. or it's representatives.    
If you don't see what you are looking for:
Complete the BUSINESS SEARCH or POST your requests on our site!