Are you looking for a specific business to buy?
Check out  the Listings below!
Senior Care Placement Agency  GTA
♦   An excellent recession-resistant business, suitable for someone who enjoys working and helping people.
♦   One of the fastest growing industries with baby-boomers retiring
♦   Well known, franchised Senior Home Care Business, provides caregivers for in-home care services such as; nursing, companionship, light housekeeping, dressing and grooming guidance, meal preparation, grocery shopping and end of life care.
♦   Contracts with Ontario Health
♦   Full training provided by franchisor
♦   Large protected and exclusive territories
♦   Sales $2.3Mil. with $500,000 net to owner manager.
To receive more information on this business
please Email Suzanne
Cafe-Bakery-Restaurant- with Property Oakville
(Including condo unit and fully equipped restaurant)
♦  Modern, new corner condo unit on busy main street in  Oakville,  with great visibility and signage
♦  Located in a large new modern office complex with lots of parking
♦  The property includes:  26 seats licensed, café/bakery/restaurant (1417sf) and  outside patio (550sf)
♦  State of the art décor, top quality equipment
♦   Set up cost over $350,000
♦  Presently the business is closed because of the pandemic.
♦  Suitable for any type of restaurants, bistros,  retail or take-out food, bakery, any type of ethnic food or specialties. Also it is a great location for franchised fast food restaurant.
To receive more info including photos on this business
please Email Suzanne
Gourmet Chocolate – Ice Cream – Cafe Boutique
♦ Very unique chocolate boutique, serving all kinds of delicious products, all made on the premises. Established for 6 years.
♦ Large variety of gourmet, delicious ice cream and specialty coffees.
♦ 2000 sf. beautiful trendy upscale design, 20 seats & production area.      Construction cost over $250,000
♦ Employees: 2 chocolatiers/bakers to take care of the productions, plus 8 part time employees.
♦ Owner works 30-35 hrs. per week. (Managing & scheduling)
♦ Great demand & potentials to grow the business further by offering their products on the wholesale market.
♦ Sales are increasing steadily, totally Covid proof!   Just added online shopping with great success.
♦ Sales $700,000 with net over $115,000 to owner manager.
To receive more information on this business
please Email Suzanne
Window & Door Dealership – Mississauga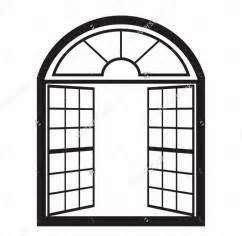 Business is established for 39 years
♦ The company sells &  install of high quality windows and doors.
♦ Residential and commercial customers in the GTA West area.
♦ Windows are  manufactured by well established manufacturers.
♦ Installation by independent contractors
♦ No employees, no inventory, no receivables!
♦ The renovation industry is a very growing industry, this high quality products and service will always be in big demand.
♦ Business has great potential to grow by adding salesmen or showrooms to areas, where presently the company is not active.
♦ This ideal business is suitable for:  Semi-retired owner operator,  Aggressive marketer (presently no marketing is done)  or  Great addition to an existing similar operation                 
♦  Current Owner is retiring willing to stay on for a negotiated time period to ensure smooth transition.
♦ Sales: $600,000 with over $120,000 net to owner operator. 
To receive more information on this business
please Email Suzanne
Transport Company – Toronto – GTA
UNDER NEGOTATIONS!
(FIRM!)
♦ Well established, profitable Transport Company
♦ Specializing in Intermodal Ocean containers shipping
​throughout Canada and in the USA.
♦ Warehousing & distribution services
♦ Freight management
♦ Dedicated trucking, and much more
♦ 100% owner operator drivers
♦ 4 employees
♦ Owner will train and assure smooth transition
♦ Including fixed assets approx. $700,000
♦ Sales: $4.3 Mil. with SDE: $1.5 Mil.
To receive more information on this business
please Email Suzanne
♦ Trendy, upscale salon located in the heart of Oakville
♦ Surrounded with offices and residential homes.
♦ Established for 7 years, enjoys great reputations
♦ Modern 1,300sf, with 12 styling stations.
♦ Over $200,000 set up cost
♦ 3 full and 2 part time professional stylist offering top-notch services,
♦ Additional space available to lease for Spa Services ($1,000/mo.)
♦ Long established repeat clientele
♦ Will consider partnership or to merge with other salons
♦ Also suitable for absentee ownership. Owner will remain on part time.
♦ Sales avg. $39,000/mo. in the past 12 months (prior to Covid-19 pandemic) with over $7,000 net per month.
To receive more information on this business
please Email Suzanne
If you don't see what you are looking for:
See some of the  
1000

 businesses I have SOLD!
Pharmaceutical manuf. Co. Price: $1.200,000
Distributor of Indust. packaging, Price $350,000
Manufacture-Barbecues, Miss., Price:$1Mil.
Corporate Catering, Oakville, Price:$190,000
Food manufacturing, Oakville Price: $450,000
Corporate Catering, Oakville, Price: $125,000
Pallet Manufacturing Business, Miss., $650,000
Food Distribution Business GTA, Price: $750,000
Senior-Home care agency GTA, Price: $780,000
Nursery daycare- Oakville, Price $230,000
Hair salon, Toronto, Price: $139,000
Deli Sandwich Shop, Mississauga: $240,000
Bottling Plant, GTA, Price: $1.400,000
Media-Soda blasting Co., Miss., Price: $250,000
Senior Home Care, Toronto: Price: $295,000
Physiotherapy Clinic, GTA, Price $ $500,000
Computer Company, Etobicoke Price:$250,000
Organic Bistro Cafe , GTA West, Price: $550,000
Hair Salon, Mississauga , Price: $190,000
Senior Home Care, Toronto: Price: $199,900
Cafe Bistro- Oakville, Price: $295,000
Florist, Milton, Price:$140,000
Cafe Kiosk, Mississauga, Price $40,000
All Day Breakfast, Mississauga, Price: $110,000
Food manufacturing Oakville Price: $450,000
All Day Breakfast Mississauga Price: $110,000
Cafe Bakery, Burlington Price: $260,000
Senior Home Care  Agency, Price $450,000
Fish and Chips Oakville, Price $180,000
Machine Shop Mississauga, Price: $125,000
Distribution company, GTA Price: $950,000
Pasta manufacturing, Toronto, Price: $250,000
Food Distribution Business GTA, Price: $750,000
Wholesale-Dist. Industrial Prod., Price $450,000
Day Care GTA West, Price: $175,000
Electrical Indust. Prod.  Price $170,000
Plumbing- Service-retail, Burlg, Price: $250,000
Moving Company, GTA, Price: $525,000
Plastic access card, distrib., GTA, Price $198,000
Manufacturing Co., GTA, Price: $485,000